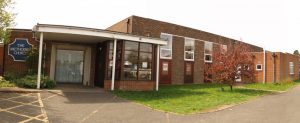 Vine Services produced by 12 Baskets for the Methodist Church are producing weekly services for people to use at home – follow the link earlier in this paragraph or from other drop down menus to the page for these services.
Message from the Sanderstead Methodist Leadership Team:
Due to the most recent government advice, we are suspending all activities in the Circuit for the time being.
All church services are suspended at Sanderstead Methodist and all UK Methodist Churches.
All church activities are suspended.
Update 4 June from Methodist UK website: We continue to heed the Government guidelines for churches and to consider carefully the needs and risks involved in reopening places of worship. At this point, we do not anticipate making any changes to our own guidance until after the Conference which takes place between June 25 and July 2.

See latest blog post here

Methodist Churches staying closed for the moment

Update 6 July from Superintendent Faith Nyota:

Each Church's Leadership Team (aka Stewards) will be meeting to consider reopening our churches subject to passing a detailed risk assessment. Services are likely to be shorter and a number of social distancing and other safety and cleaning rues and procedures.
We will revise in the light of Central Methodist updates on the virus.
We earlier posted the cancellation of all meetings on church premises.
Sunday morning at 1030 am we have our main service. This usually lasts just over an hour and there is an opportunity for tea or coffee and a chat with others after the service.
If you are visiting us for a service and are unfamiliar with what happens, have a word with the person on the door and we'll find someone to sit with you and guide you through. For most services all the words you will use are on the projector screen as are all the songs/hymns.
Please see the Notices link for this week's and next week's services:
Future church services are on this link
Children and Young people click to go this page
Summary of main types of service
Children are welcome to all of our services, but are especially welcome on the 1st and 3rd sundays of each month. On these sundays we have a childrens session during the main service. The children then go to their own room for bible based fun and activities in small groups.
The first Sunday of each month at 10:30 until 11:30

The children leave after about 10 minutes

  The third Sunday of each month at 10:30 until 11:30

The children leave after about 10 minutes

Brownie Parades services are from 10:30 until 11:30

The Brownies and children stay in for a family friendly service or leave as in the 1st 3rd Sundays above.

When the children leave the main service they enjoy some time altogether in small groups

Having Fun!
Completing activities and games
Learning about bible stories

Refreshments are provided
Each session lasts about an hour from the start of the main service
There are communion services scheduled about once a month.
Circuit Plan: There is a list of planned services in the circuit on the Purley Methodist website:
Purley Methodist Circuit: http://purleymethodist.co.uk/services.html