Sanderstead Methodist Church.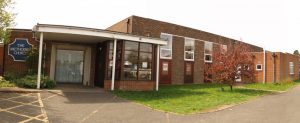 Welcome to  Sanderstead Methodist Church
WELCOME!
About Sanderstead Methodist
Thank you for taking the time to find us here.
You could describe us as an 'in-between' church.
Our location on Limpsfield Road places us between the different communities that make up Sanderstead and it is our aim to serve the whole community. We hope that you can help us to do that better.
In our style of worship, we are between the more traditional and the more modern, and we are willing to adapt so that we can help more people to worship God in the ways that are most meaningful now. We'd love to have more families with children joining us, and we are addressing that challenge – perhaps that's where you could make a difference?
We see it as important to hold together the worship of God and our service to the community and our premises are used extensively by a wide range of groups: we are working to develop our relationship with them.
We think that this is an exciting time to be part of the Christian Church in Sanderstead and we hope that you will come and see if this could be your spiritual home. Please use this link to get in touch with any questions or thoughts you might have as we are all part of the Sanderstead community.
Our Superintendent Minister is the Revd Graham Claydon-Knights
email:        purleycircuit@btconnect.com
We give a BIG THANK YOU to Revd Ermal Kirby who had pastoral care of Sanderstead Methodist for the previous methodist year while we were awaiting a new minister.
Last Saturday of the month:
10.00 am gathering in the Prayer Chapel – an opportunity to reflect and pray with the hope that this will help us discern the way forward
Quick Links:
Cookies Policy
This website does not use cookies. We don't hold any information about our users on this website.
Cookies, scones and other cakes are available at our regular cake sales and our Coffee Club – see notices for upcoming cake opportunities…