Sanderstead Methodist Church.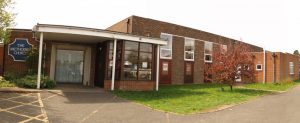 Welcome to  Sanderstead Methodist Church's website.
We are a friendly and welcoming church.
We are situated on the Limpsfield Road in Sanderstead.
Our full address is:

Limpsfield Road, Sanderstead,  Surrey,     CR2 9EF
Our mission is "serving God and the community".
Note that there is no service at Sanderstead on Sunday 05/08/2018.  Instead we are going to Warlingham Methodist Church where their Sunday Service starts at 10am (half an hour earlier than ours!)
All Saints have invited all Sanderstead Churches to their Bible Week.  It sounds very interesting.
The PDF has full details
This website does not use cookies (to our knowledge anyway).  We don't hold any information from our users.
Cookies, scones and other cakes are available at our regular cake sales – see notices for upcoming cake opportunities…