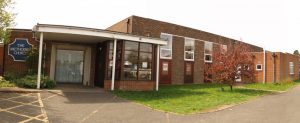 Minister: Revd Faith Nyota – 020 8660 0033
Senior Steward: Christina Thomas
A Methodist Way of Life
This document puts down the calling of all in the Methodist Church. Follow the link below to download it.
Church Lettings: Please contact our Lettings Secretary
Barry Wallbank on Mobile 0771 2472004
More information is on our Lettings Page
We are Sanderstead Methodist Church.  Our website address is: http://www.sandersteadmethodist.org.uk/SMCHome
Our full address is:

Limpsfield Road, Sanderstead, Surrey, CR2 9EF
How to find Sanderstead Methodist Church
Currently

we are not at church at present with services just on Zoom –please check our Zoom page for links.
We are keeping in touch with our members and the community via telephone and email. If you wish to contact us please email our Minister, Rev'd Faith Nyota jfnyota@btinternet.com or telephone her 020 8660 0033.
Contact Bob for more information.
You can now make Online Prayer Requests on our Prayer Page for inclusion in our prayers of intercession during Sunday services (whether these are held at church or on Zoom). See Bob's post on Prayer Line
Our church community is very welcoming to newcomers and worship ranges from traditional services to a more informal all age worship. Sometimes the Brownies join us for worship. 'Non-church goers' should find our services easy to follow.
Junior Church meets on the first & third Sundays of each month at 10:30 starting with the church morning service – Junior church has groups for children of all ages.
Activities: During recent years at Christmas, Easter & Summer term ends, Kerry, our Family Worker has led an activity morning for children and their parents which has been well supported. Well attended Parent and Toddler groups meet twice weekly and they are kept informed of Church activities.
Parent and Toddler Group: Parent & Toddler Facebook Link
Atwood School:  Members of Atwood School choir come to the Church on an educational tour once or twice in their time at the school.
Friendship Group is a social meeting which takes place fortnightly throughout the year (it is usually hosted at one of the member's homes and morphed from Horizons).
Open for Question is a chance to discuss issues in open forum held monthly on Mondays.
Sanderstead Methodist Church is a multi-functional building. We let rooms to groups and societies who are supportive of Church activities.